The rise and fall of the new Silk Road
12 Giugno 2023
The future of urban logistics
5 Luglio 2023
Revolutionizing Storage and Logistics: VLMs and VSWs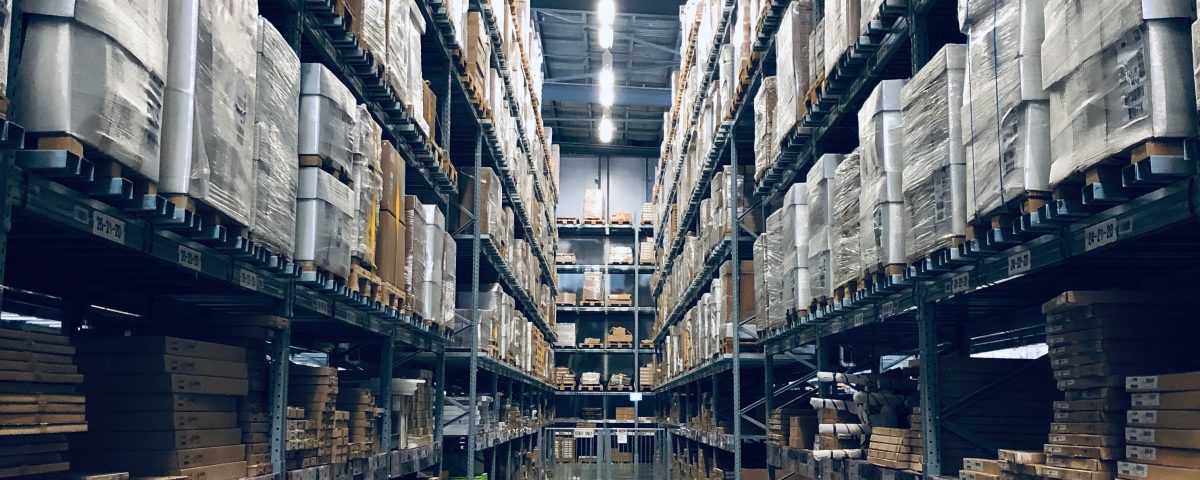 The need for space started a real revolution in storage. The verticalization leaded to new solutions that are a game-changer in the way the storage service is designed and delivered. As we all know, in storage and logistics efficient and secure inventory management is crucial for businesses of all sizes. With advancements in technology, traditional storage methods are being replaced by innovative solutions that offer improved security, accuracy, and sustainability. Among these cutting-edge solutions, Vertical Lift Modules (VLMs) and Vertical Self-Supporting Warehouses (VSWs) have emerged as a game-changer. We explore how they revolutionize the storage and logistics industry by optimizing operations and delivering a wide range of benefits.
Vertical Lift Modules (VLMs)
VLMs are automated storages designed to optimize the vertical space. They offer storage space both in front and on the rear of the lifting mechanism to double the capacity. The verticality and the complete automation can enhance different aspects of storage and logistic:
Enhanced Security
Security is a top priority when it comes to storing valuable inventory. VLMs address this concern by providing a secure and controlled environment for goods. Equipped with locking mechanisms and access control features, VLMs ensure that only authorized personnel can retrieve items. Additionally, VLMs offer protection against theft, damage, and unauthorized access, reducing the risk of inventory loss and maintaining the integrity of stored items.
Increased Accuracy
Accuracy is a vital aspect of storage and logistics, as errors in inventory management can lead to costly mistakes. VLMs streamline the picking process by utilizing automated technologies. Integrated barcode scanners and inventory management systems ensure accurate tracking and real-time inventory updates. This minimizes the chances of errors in order fulfillment, improving overall operational efficiency and customer satisfaction.
Optimal Space Utilization
Space optimization is a key concern for businesses operating in limited storage areas. VLMs maximize vertical space utilization, allowing businesses to store more inventory in a smaller footprint. By utilizing the available height of a facility, VLMs eliminate the need for excessive floor space, enabling businesses to make the most of their storage area. This not only reduces real estate costs but also increases operational efficiency by minimizing the time spent searching for and retrieving items.
Improved Ergonomics and Safety
Manual material handling can be physically demanding and can increase the risk of workplace injuries. One of the main focus is on the increased security: the operator doesn't need to reach the objet anymore, is the object that will reach him. With the push of a button, the VLM retrieves and presents the required item at an ergonomic height for the operator, eliminating the need for bending, stretching or climbing ladders. This reduces the risk of musculoskeletal injuries and enhances overall workplace safety.
Sustainability
In an era where sustainability is one of the parameters for choosing on operator instead of another, it is fundamental to adopt sustainable practices. VLMs optimize energy consumption and reduce the carbon footprint associated with storage and logistics operations. VLMs use advanced technologies, such as energy-efficient motors and intelligent control systems, to minimize energy consumption. Vertical automatic storage solutions require energy only when the operator activates them to pick the goods from the drawers.
In addition to this, the best performing vertical warehouses are designed to recover energy in the goods descent phase thanks to the use of an inverter. In this way, the kinetic energy becomes electricity which is used for the lift system, allowing energy savings of up to 40%. The heavier the goods the better: more energy will be recovered to be put back into circulation. Moreover, by maximizing storage density and reducing the need for additional storage facilities, VLMs help conserve valuable resources.
Simplified Workflow and Productivity
Efficient workflow and productivity are essential for businesses to stay competitive. VLMs significantly reduce the time spent on manual processes, such as searching for items and manual inventory tracking. By automating these tasks, VLMs allow employees to focus on value-added activities, such as order fulfillment and customer service. This streamlined workflow enhances productivity, reduces operational costs, and accelerates order processing, resulting in improved customer satisfaction.
By now, VLMs are used in metals & machinery, automotive, electronics, aerospace, food & beverages manufacturing companies, healthcare, pharmaceutical companies and medical device manufacturers, e-commerce, general retail but it is likely that they will spread in every industry.
Vertical Self-Supporting Warehouses (VSWs)
Vertical Self-Supporting Warehouses (VSWs) represent a groundbreaking concept in storage and logistics.
The VSW is to all intents and purposes a self-supporting building, which has the purpose of solving various problems related to the storage of products, the safety of the supporting structures and personnel, the usability of the spaces, the organization and speed of execution.
The Vertical Self-Supporting Warehouse is unique, there is no separation between the supporting structure and the "shelving", but the structures are conceived and built as a single element designed to withstand loads. For this type of warehouse there is no difference between the design approach of the building and that of industrial equipment: the "shelving" performs the function of the primary load-bearing structure of the building envelope that contains it. VSWs utilize advanced engineering techniques, such as cantilevered platforms and tensioned cables, to create a vertical storage space that can reach impressive heights.
The main advantage of VSWs is the significant increase in storage capacity within a limited footprint. By utilizing vertical space more efficiently, businesses can store a larger volume of goods without the need for expanding horizontally. This is particularly beneficial in urban areas or locations where land availability is limited and expensive.
Moreover, VSWs are equipped with advanced robotic systems for automated material handling and retrieval similar to VLMs. These robots operate within the vertical structure, efficiently navigating between levels and retrieving items as per the system's instructions. The integration of artificial intelligence and machine learning algorithms enables these robots to optimize picking routes, adapt to changing demand patterns, and continuously improve operational efficiency.
Vertical Lift Modules (VLMs) and Vertical Self-Supporting Warehouses (VSWs) are revolutionizing the storage and logistics industry. These advanced systems optimize space utilization, streamline operations, and increase productivity.
We believe that by embracing these technologies businesses can enhance their storage capabilities, improve order fulfillment and stay competitive in today's fast-paced market.
Read the other World Shipping Focus News:
Post 2M. perspectives in container shipping
India as a global hub for logistics and manufacturing
The 2035 ban to endothermic engines in Europe and how it affects Italy's economy and export
The value of Cosmetic industry in Italy and the export forecast for 2023
The New Wave of Container Ships: Bigger and More Sustainable?
The rise and fall of the new Silk Road
Sources:
https://www.ingenio-web.it/articoli/magazzini-autoportanti-verticali-una-struttura-che-unisce-struttura-e-scaffalature/
https://www.palermotoday.it/economia/riolo-magazzini-verticali.html