Assemblea generale Spediporto 2023 "Genova@connected.world"
27 Aprile 2023
The value of Cosmetic industry in Italy and the export forecast for 2023
16 Maggio 2023
The role of AI in Logistics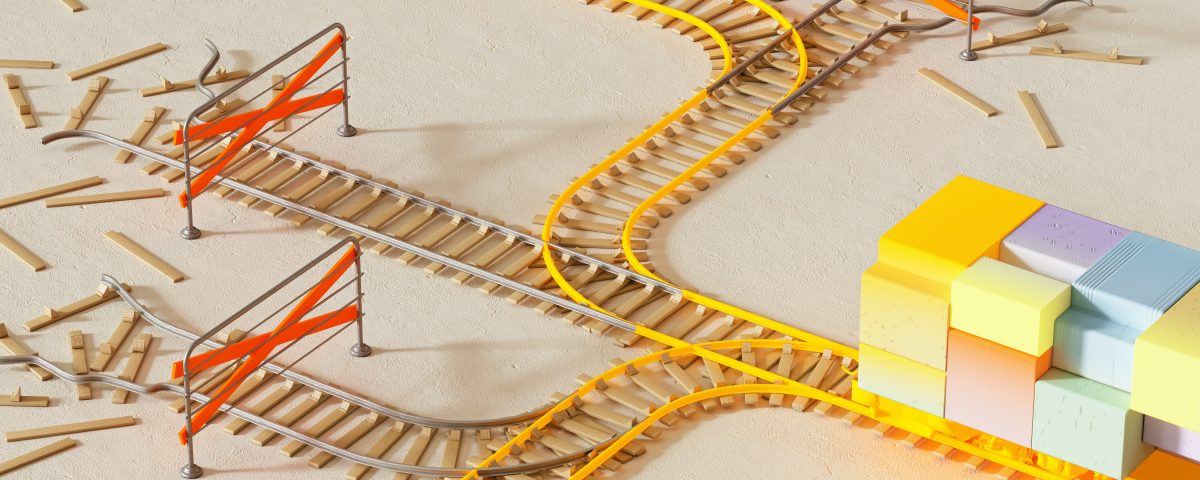 The logistics industry is constantly seeking ways to improve efficiency and optimize operations, which can be achieved through the use of artificial intelligence (AI). By automating processes and analyzing data in real-time, AI has proven its ability to track demand patterns accurately. Additionally, it helps plan routes effectively while optimizing warehouse operations for better performance.
In recent years, AI's role in logistics planning has become more critical due to an increase in available data that requires sifting through vast amounts of information. However, with advanced algorithms at their disposal – powered by machine learning technology- companies can extract valuable insights from this wealth of data quickly.
Specific areas of application for the AI in Logistics
AI can enhance many processes, such as:
automate manual and time-consuming processes
forecast delivery times of shipments with the help of data analysis and machine learning
process customer inquiries using automations
analyze large amounts of data and react accordingly
train and support employees
The significative advantages of AI in Logistics
One significant advantage offered by using AI for demand anticipation lies within its capability to consider various factors such as weather conditions or social media trends affecting consumer behavior when predicting future demands. Moreover, past historical records are analyzed so that accuracy improves over time continuously.
Some companies have been leveraging predictive analytics tools based on Artificial Intelligence techniques. With accurate forecasting provided via Machine Learning models trained on large datasets containing relevant parameters like order history or customer preferences among others – they ensure enough capacity availability avoiding delays caused due-to inventory shortages!
Revolutionize Logistics Operations with AI
By automating processes and analyzing data in real-time, AI can transform your logistics planning into a well-oiled machine. Optimized Efficiency AI technology is capable of tracking demand patterns, optimizing warehouse operations, and even predicting future trends to help plan routes more efficiently. With the ability to analyze vast amounts of data quickly and accurately, companies that implement AI for analytics gain an edge over competitors while improving their bottom line. The power behind using AI in logistics lies within its capacity to anticipate demand based on various factors such as weather conditions or social media trends – something humans alone cannot do effectively.
The top 5 uses of AI in the Logistics industry
Logistic planning
With the rising amount of data, AI has become more important in recent years. It can anticipate the fluctuation due to different factors such as weather, news events and many more and learn from data to improve its accuracy over time. Integrating this data with some internal ones, Companies may be able to use AI for a better use AI for supply chain visibility and management.
Automated Warehousing
If robots are used in the warehouse, AI can help increase accuracy and efficiency reducing and tracking routes, checking the position of items and the status of the machinery to be always up to date (prognostica maintenance) or identifying damaged goods.
Autonomous vehicles
Ai can both be used for self-driving vehicles (such as trucks but also drones) that can operate around the clock or to help the driver by using sensors and tools or plan the routes boosting the efficiency and accuracy and cutting costs.
Sales and marketing
The big data analized by AI can be used to better understand customer behavior and trends. This might result in a better vision of the market but also in a better customer segmentation, pricing and product recomendations.
Data-Driven analytics
It is fundamental to track and manage the flow of goods through the supply chain and the route planning and optimization. AI can understand where goods are located and initially plan the routes and constantly re-evaluate them as the conditions change. By using AI, logistics company can more accurately predict the cost of Shipping gods and dynamically adjust the prices in real time.
Sources
https://appinventiv.com/blog/ai-in-logistics-industry/
https://supplychaingamechanger.com/the-top-5-impacts-of-artificial-intelligence-ai-in-logistics/
Read the other World Shipping Focus News:
Post 2M. perspectives in container shipping
India as a global hub for logistics and manufacturing
The 2035 ban to endothermic engines in Europe and how it affects Italy's economy and export