Post 2M. perspectives in container shipping
24 Febbraio 2023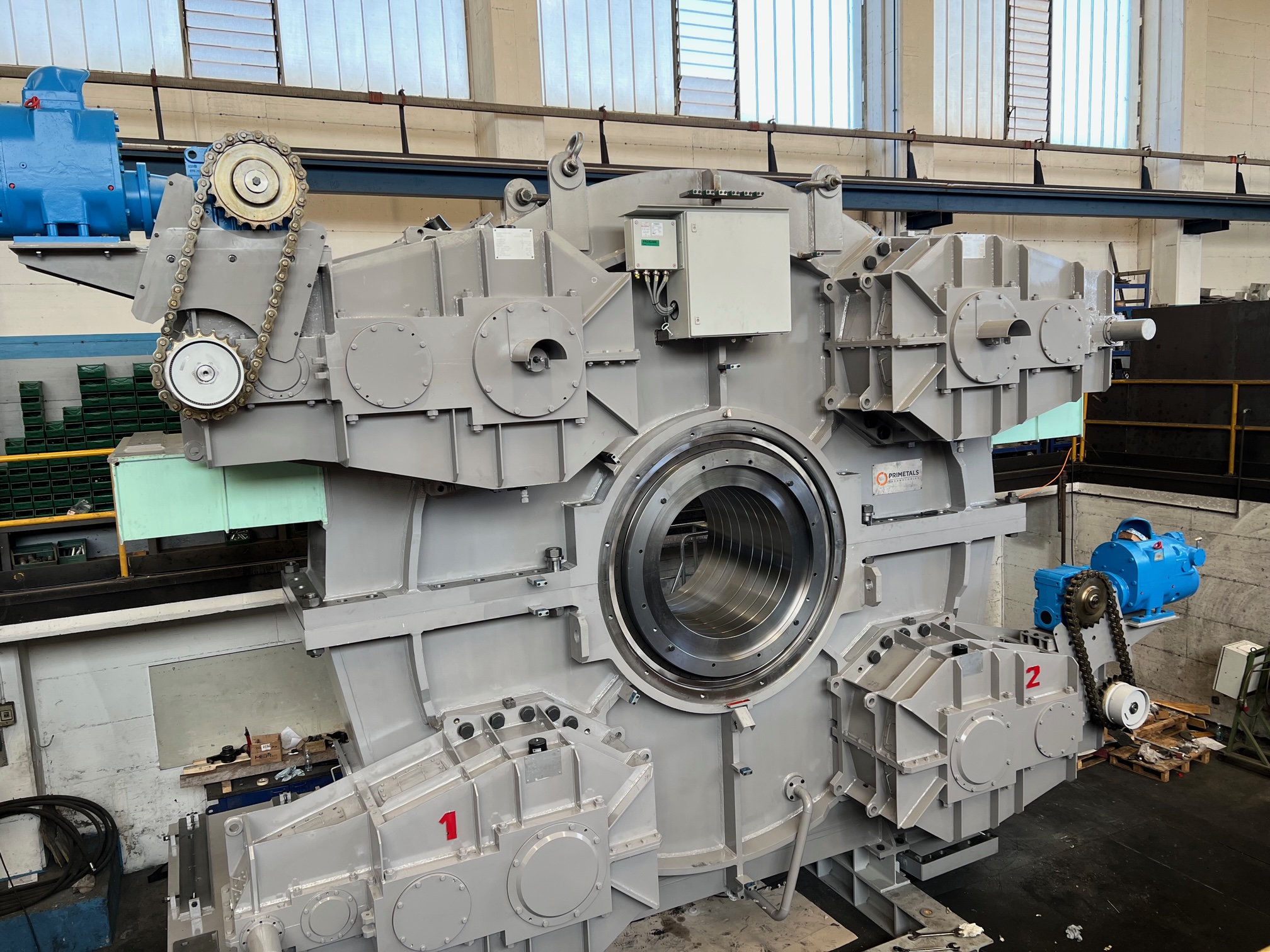 Out of gauge
16 Marzo 2023
India as a Global Hub for Logistics and Manufacturing
With a rapidly growing economy and a population of over 1.3 billion, India is the world's second-largest market after China and offers vast opportunities for the manufacturing industry. This characteristics lead to its rise in importance bot for import and export.
The country's economic growth and the rise of e-commerce have created significant opportunities. It has a large and rapidly growing consumer market, which makes it an attractive destination for global companies looking to expand their operations and a young and skilled workforce, with a large number of people graduating from engineering and technical colleges every year. 
The rise of e-commerce in India
Online shopping has become increasingly popular and the e-commerce market is expected to reach $200 billion by 2026. This growth has created a significant demand for shipping and logistics services, as retailers look for ways to deliver products to customers quickly and efficiently. 
Big players' investments in india manufacturing and logistics
The big player of the market moved quickly to intercept the opportunity. Amazon Air announced in January the creation of new air routes operated by Quikjet Cargo Airlines with several Indian cities to facilitate the delivery of the products.
Hapag-Lloyd recently acquired 35% of J M Baxi Ports & Logistics Limited with an option to expand to 40%. The holding company is active since 1916 and today manages container terminals, railway services and logistics. It employs about 5,600 people and moves 1.6 million TEUs annually. It recently obtained concessions in the ports of Nhava Sheva and Tuticorin.
On January, Indian Commerce and Industry Minister Piyush Goyal announced that Apple Inc. has expressed its interest in expanding its manufacturing operations in India to 25%. The company has been gradually increasing its production capacity in India over the past few years, as part of its efforts to diversify its supply chain and reduce its dependence on China.
The role of Indian government in rising economy and logistics
The Indian government has launched several initiatives to promote manufacturing and investment in the country. For example, the Make in India program, launched in 2014, aims to promote India as a global manufacturing hub by attracting foreign investment and improving the ease of doing business in the country.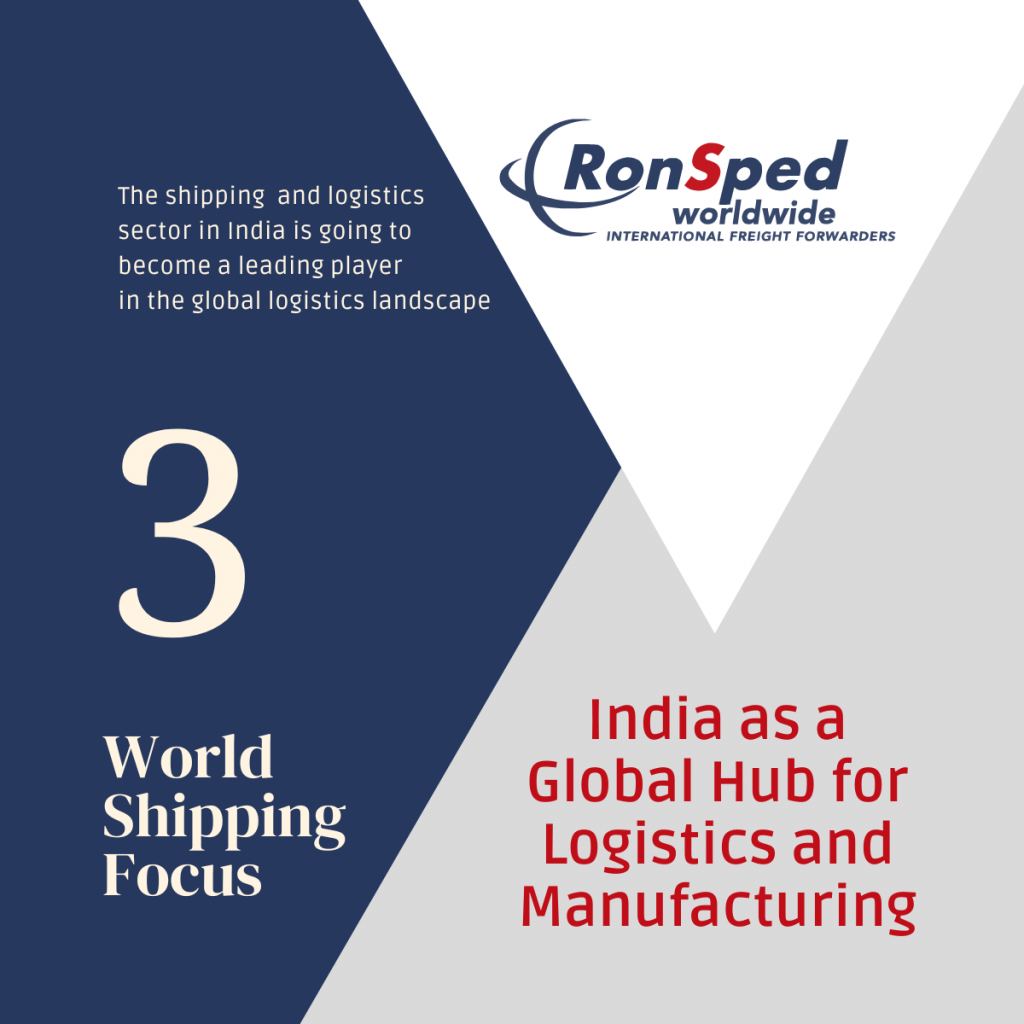 India has a strategic location, which makes it an ideal gateway for companies looking to access markets in Asia, the Middle East, and Africa. With its extensive network of ports, airports, and highways, India offers excellent connectivity to major global markets.
The logistics sector in India and its evolution
One of the biggest opportunities for the logistics sector in India is the country's vast coastline. India has a coastline of over 7,500 km and has 12 major ports and 200 minor ports. The government has also launched the Sagarmala Project, which aims to develop the country's ports and coastal infrastructure. This presents a significant opportunity for shipping companies to expand their operations in India.
The Indian logistics industry is currently estimated to be worth around $215 billion and is expected to grow at a CAGR of 10.5% between 2021-2026, according to a report by Mordor Intelligence. The report cites several factors contributing to the growth of the logistics sector in India, including rising consumerism, the expansion of e-commerce, the implementation of the Goods and Services Tax (GST), and the government's focus on developing infrastructure.
In addition to the ports, the government has also announced plans to develop a network of multi-modal logistics parks across the country. These parks will integrate various modes of transportation, including road, rail, and waterways, to facilitate the movement of goods across the country. This will create new opportunities for logistics companies to offer end-to-end solutions to their clients.
We believe that India has tremendous potential for growth and development, driven by the increasing demand for goods and services, the rise of e-commerce, and the government's focus on improving infrastructure and reducing logistics costs. The significant investments from domestic and international players are likely to increase competition and drive innovation in the industry. With the right policies and initiatives, the shipping and logistics sector in India can become a leading player in the global logistics landscape, offering efficient and cost-effective solutions to customers across the country and beyond.
Read the other World Shipping Focus News: